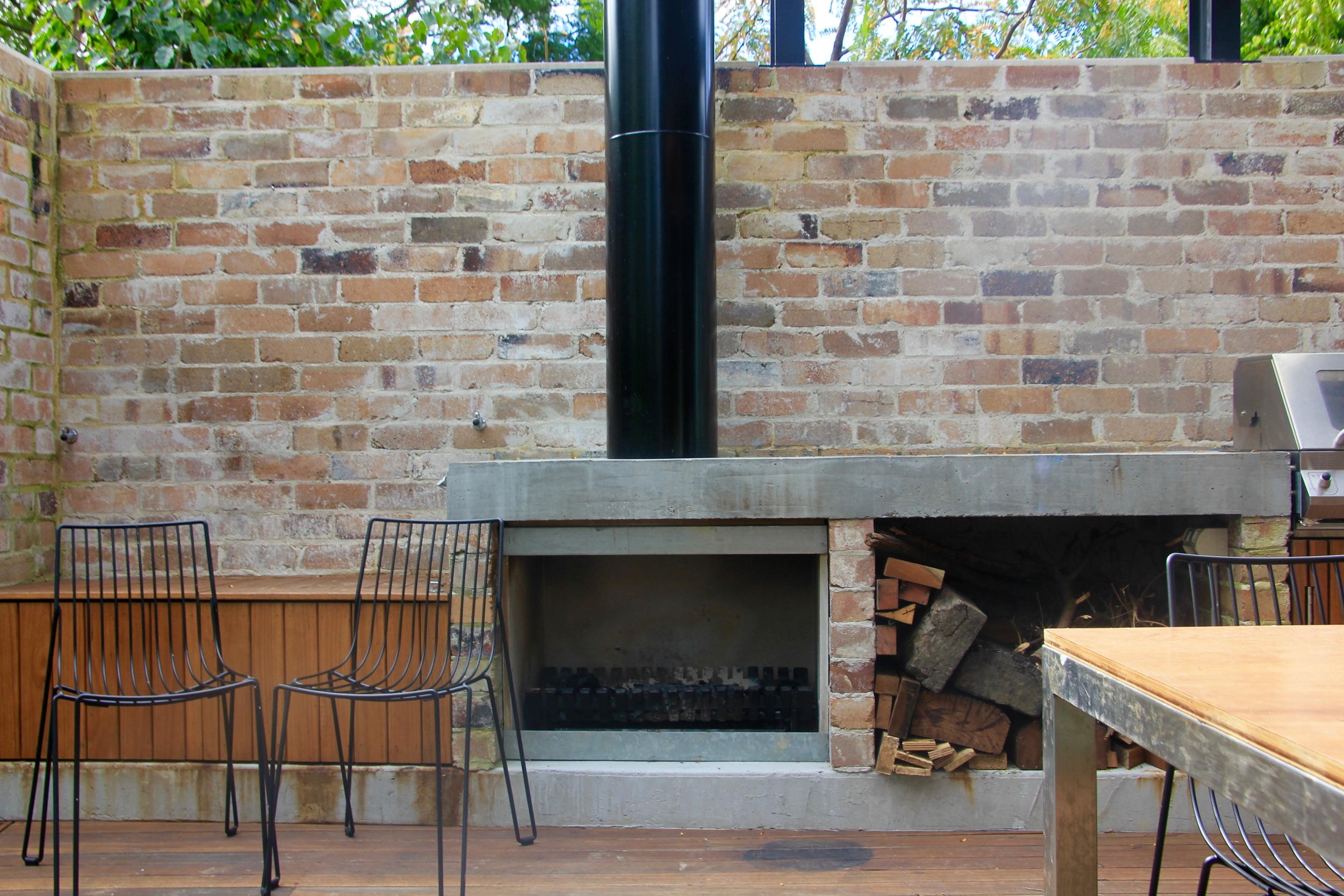 Drummoyne House - renovation of existing federation bungalow.
Timber panelled walls create the link between the old hallway and the new living areas . A slot for light in the floor above is a favourite with the kids!
A space was designed between new deck and new fence to existing pool to reduce the height and impact of the fence from the living areas.
The existing brick wall of the old house is exposed to the new timber lined stair.
Black Scyon Matrix cladding highlights and contrasts the new work.
The timber lining from new to old wraps into the kitchen.
The existing pool and franjipani trees are important features in the new living areas.
The new entertaining deck looks over the exisitng pool and new raised pool pavilion.
Blackbutt timber decking is used to line the new pool pavilion.
The existing frangipani tree screens the first floor master bedroom.
Pool pavilion built from recycled brick and blackbutt timber.
First floor master bedroom, study and hallway.
Master bedroom with balcony lined in blackbutt timber.
New steel framed carport signals the new work at the rear of the exisitng house.
Plywood joinery detail in pool pavilion.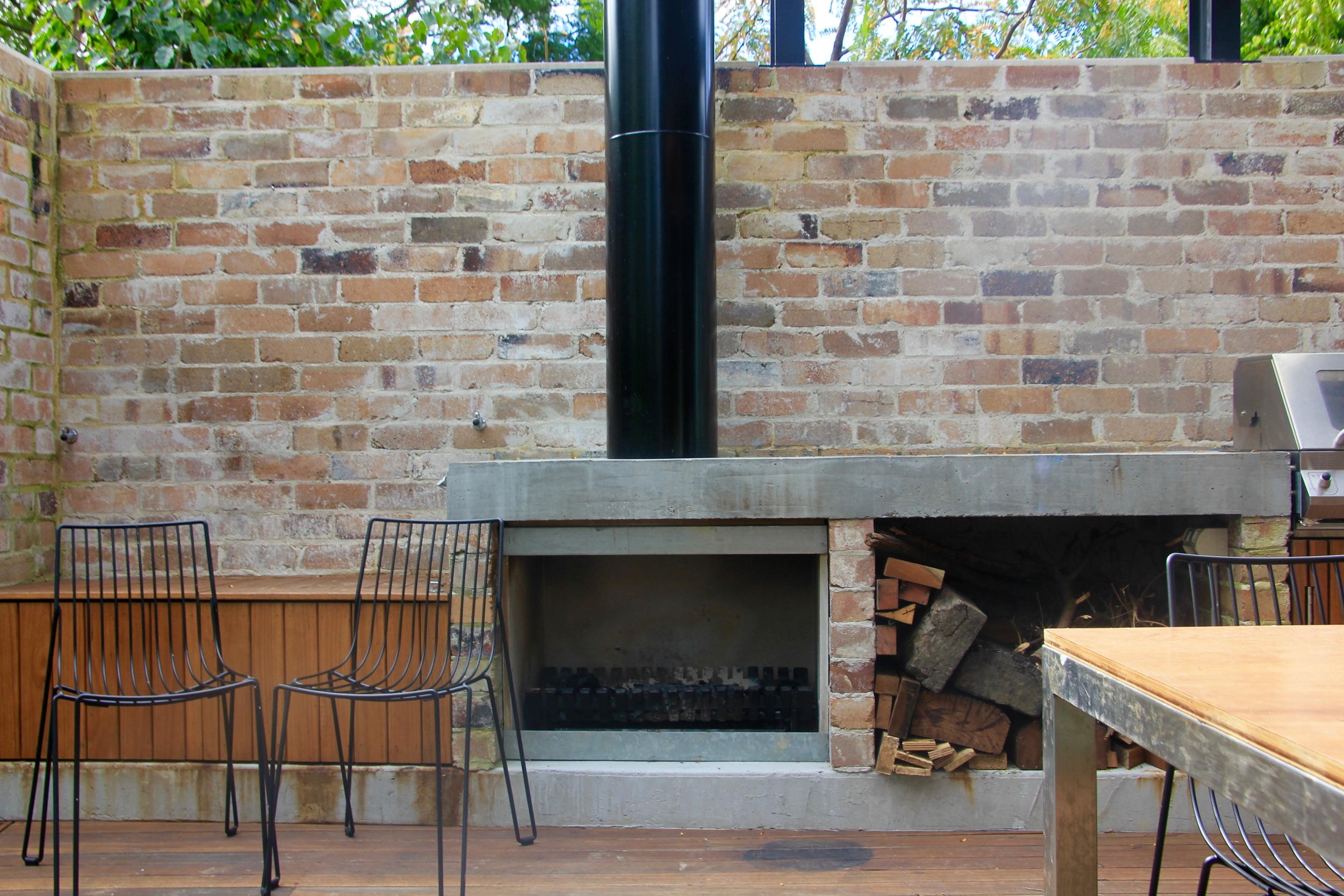 Concrete bbq bench and fireplace.
New first floor reaching out to franjipani tree.